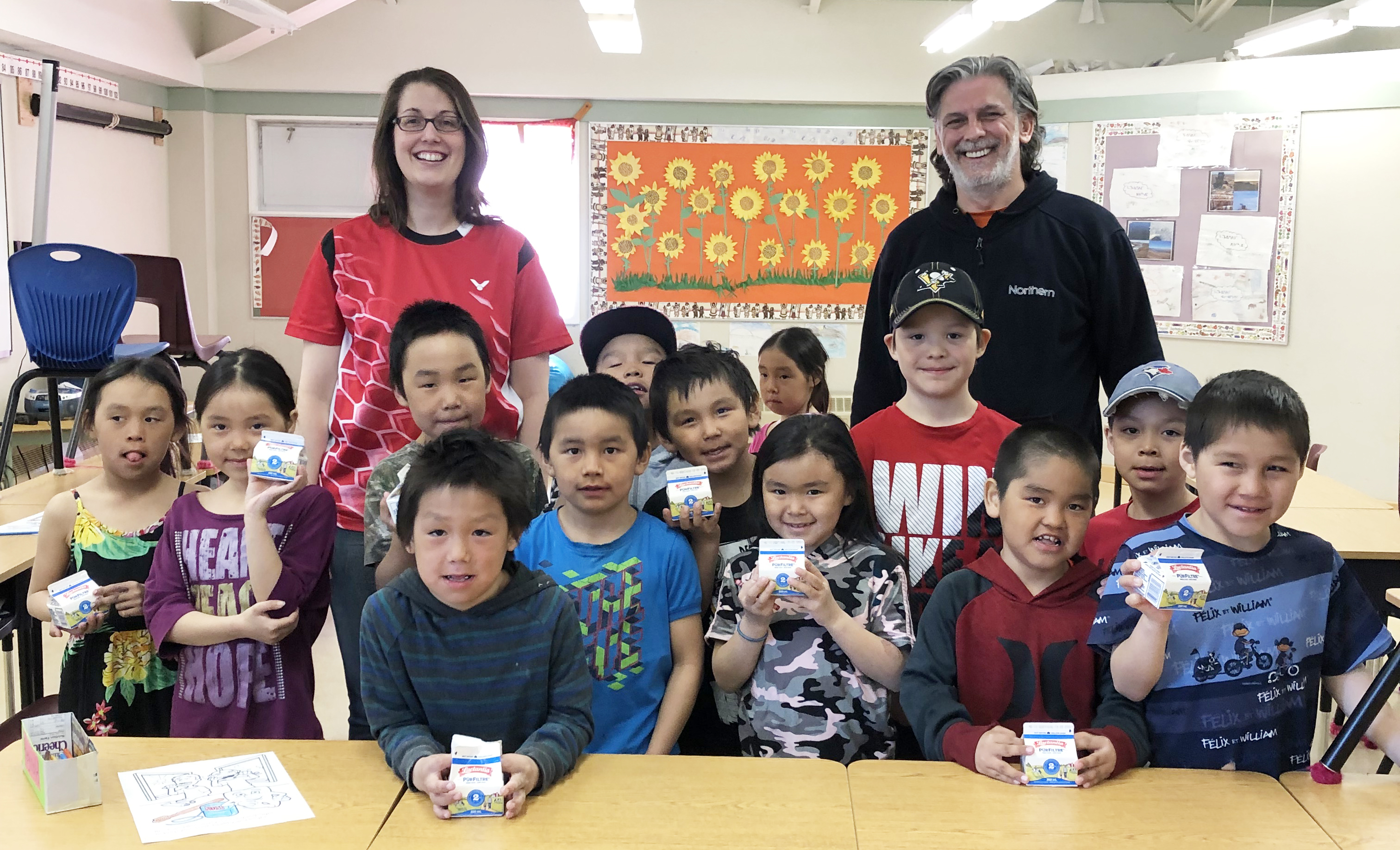 Pictured: Janalee Slaney, Nuiyak School Principal and Said Chahine, Northern Store Manager with the children of Sanikiluaq.
The students of Nuiyak School in Sanikiluaq, NU took a very important step towards a healthier diet this spring, thanks to the cartons of milk donated by Northern.
Northern Store Manager Said Chahine visited the school in April with 225 cartons of milk to share with the children as a part of the Drop the Pop program. The students were very welcoming and excited to pose for pictures, all while enjoying a healthy beverage.
"Northern is making a difference by supporting the Drop the Pop program," said Janalee Slaney, Nuiyak School Principal.
Drop the Pop is a school-based initiative led by the territorial government designed to increase students' awareness of the effect that sugary beverages have on their health. The goal is to encourage students and other community members to make healthier drink, food and lifestyle choices. So far in 2019, Northern has supported Drop the Pop in 21 schools across Nunavut, and has provided over 9,500 single serve cartons of milk to students throughout the territory.