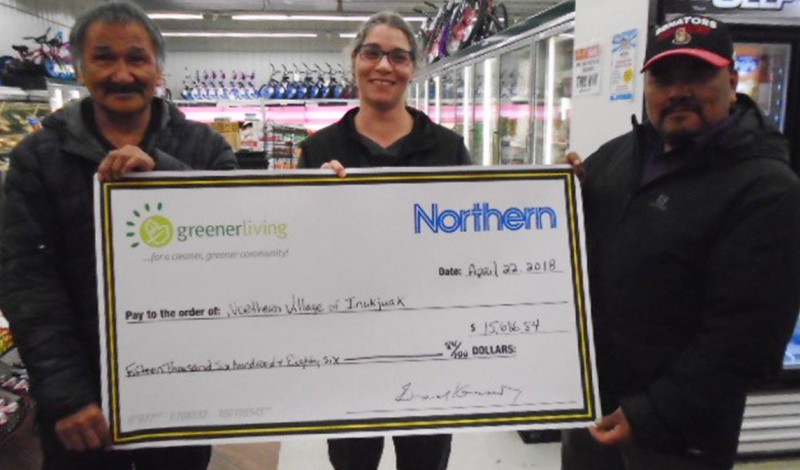 (Photo: Left to right: Shaomik Inukpuk, Town Manager of Inukjuak, Paula Neuendorf, Store Manager of Inukjuak Northern Store, and Pauloosie Kaudluak, Town Mayor of Inukjuak.)
A Greener Tomorrow grant of $15,686.84 was presented to Pauloosie Kaudluak, the Town Mayor of Inukjuak, QC to fund a community clean-up event. With the help of the Greener Tomorrow grant, Inukjuak will undergo an environmental clean up to remove garbage from the land. In the past, only the villages within the town were being cleaned. Now, with the help of the grant, the clean ups are expanded to outside of the village where cabins are located.
Paula, the Inukjuak Northern Store Manager, believes that this fund has had quite an important impact on the community.
"The town is very appreciative," Paula explained. "The grant has enabled the town to help the environment in a way they would not otherwise be able to do."