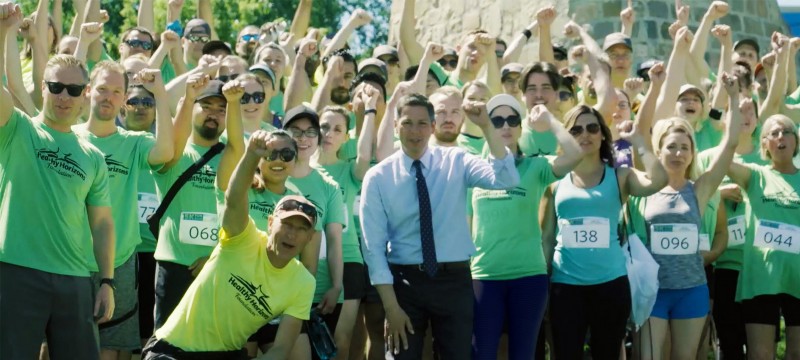 (Photo: Winnipeg Mayor Brian Bowman cheers with Healthy Horizons 5K Fun Run participants moments before the run)
Healthy living opportunities for youth in remote communities will improve thanks to more than 140 participants of a fun run in June.
Enthusiastic runners from The North West Company and Winnipeg's larger business community gathered at the Forks in Winnipeg on June 28th to take part in the 2nd Annual Healthy Horizons 5K Fun Run. The event continues to grow in popularity thanks to the efforts of North West volunteers and supporters. North West established Healthy Horizons in 2015, with the aim of improving the physical activity, nutrition, and overall well-being of youth, with a focus on northern remote communities.
This year's event was highlighted by a special greeting from Winnipeg's Mayor Brian Bowman. "Thanks to everybody for doing this. This makes me really proud to be a Winnipeger," said Mayor Bowman. "I recognize the incredibly important nation building work that happens from North West."