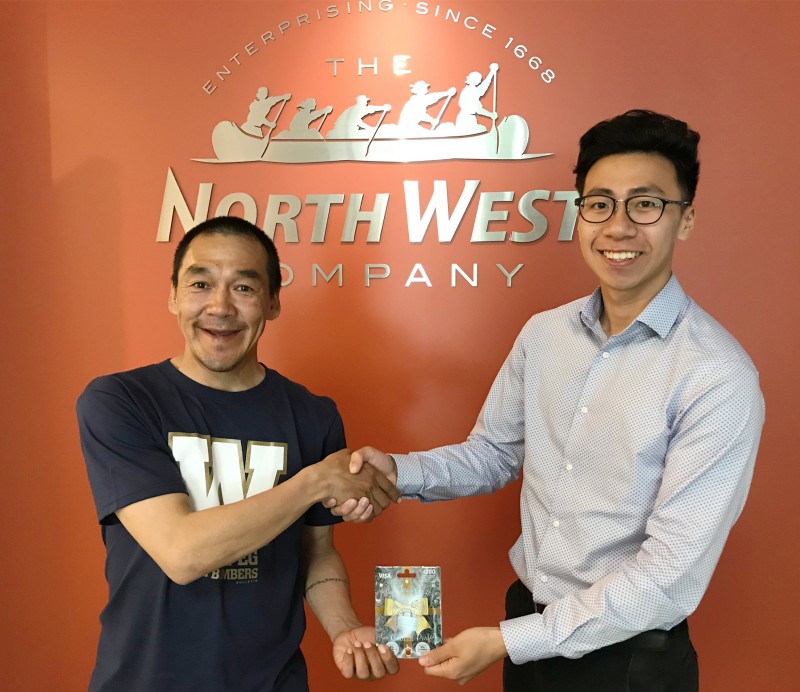 [Photo: North West Company employee Dominic Lee (right) presents the Indigenous Language Challenge prize to Rene Aggrak]
Rene Aggrak's translation skills have paid off.
The community member from Arviat, NU, was the lucky winner of a $200 prize after participating in the Indigenous Language challenge.
The Indigenous Language Challenge was hosted by The North West Company at the Indigenous Day Live event in Winnipeg, the largest Indigenous Day celebration nationwide. Everyone was welcomed to participate in the challenge on June 23, to try translating Indigenous words. Anyone who correctly interpreted at least 2 of the 5 words was entered to win a VISA gift card.
As crowds put their Indigenous language knowledge to the test, Aggrak emerged the winner.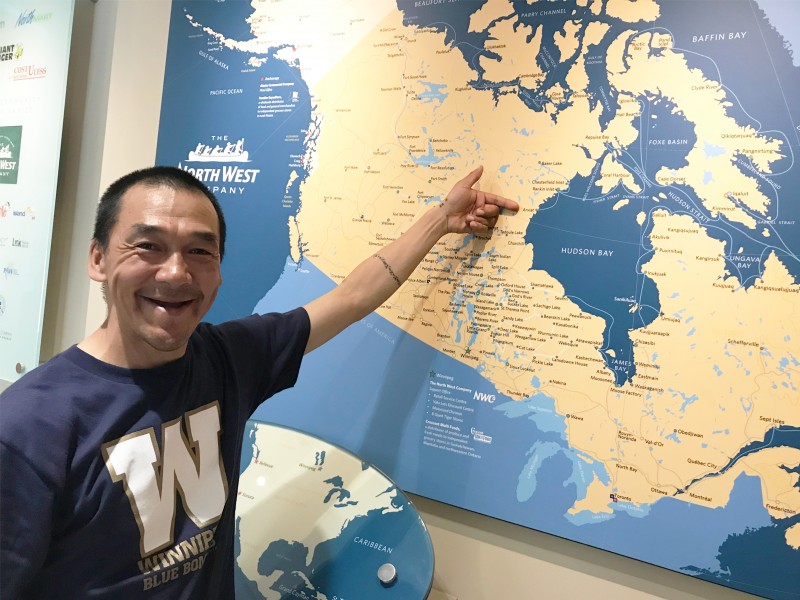 (Photo: Rene Aggrak, the winner of the Indigenous Language Challenge, points out his home community to employees of the North West Company in Winnipeg)
The Challenge also drew attention to The North West Company's Indigenous Language Program. Rolled out last October in Northern and NorthMart stores, the program is aimed at communicating in the language actively used in each community. Indigenous Language signage is used to enhance customers' shopping experiences, as well as promote the use and learning of Indigenous languages. The program is believed to be the first of its kind offered by a major Canadian retailer.