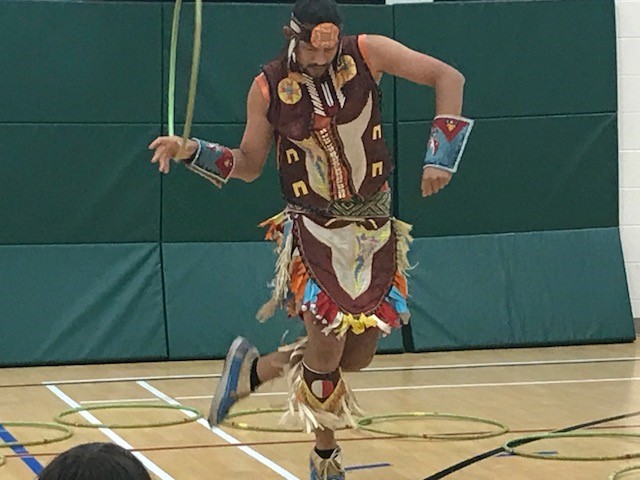 (Photo: Dallas Arcand, 3 time World Champion hoop dancer performs at Indian Horse screening event)
On July 22, community members of Severn, ON came together for an advanced screening of Indian Horse, a drama which draws attention to the dark history of Residential Schools in Canada, and the powerful spirit of Indigenous people.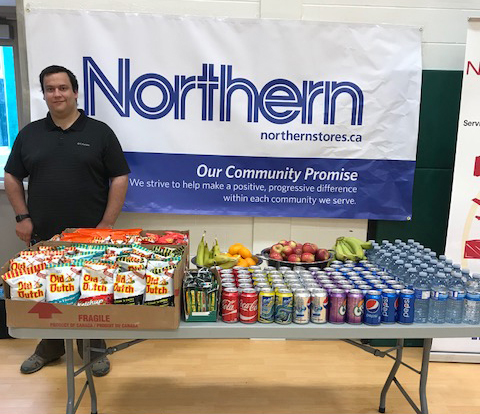 (Pictured: Northern store manager Ian Wray offering a variety of snacks at the community's Indian Horse Screening event)
The movie night featured the attendance of Alberta's Dallas Arcand, three-time World Champion hoop dancer, as well as Johnny Issaluk, an actor in the film.
"The event was important because of the importance of the movie and the subject matter," said Northern Store manager Ian Wray.
The screening was held at Wasaho Cree Nation School, where Northern provided food and drinks for attendees.