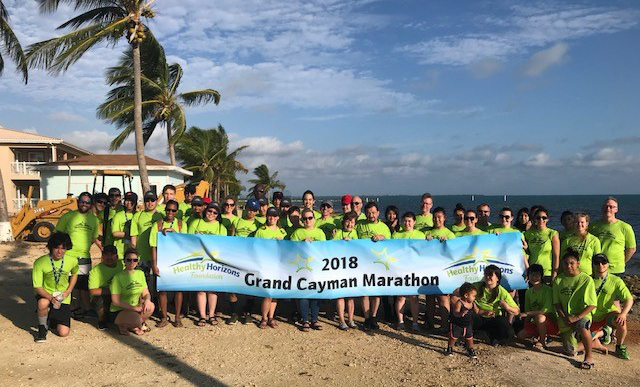 Pictured: Marathon participants in sunny Grand Cayman
The Healthy Horizons Marathon team headed down to Grand Cayman on December 2, to compete in half and full marathons in support of the Healthy Horizons Foundation.
The destination marathon is an annual fundraising initiative and active living event held at a different international location every year. The nearly 50 participants on the team – who ranged in age from 13 to 50-plus – worked hard training and fundraising all year for the event. "It was great," said Mattew Hubloo, a runner from Kuujjuaq, QC and the youngest participant. "I feel proud of myself".
Funds raised support the activities of the foundation, which foster a lifelong connection to physical activity and healthy living.
This year, communities represented in Grand Cayman included Attawapiskat, ON; Fort Good Hope, NT; Kuujjuaq, QC; Kangiqsualujjuaq, QC; Pikangikum, ON; Quaqtaq, QC; Salluit, QC; Sandy Lake, ON and Wunnumin Lake, ON.