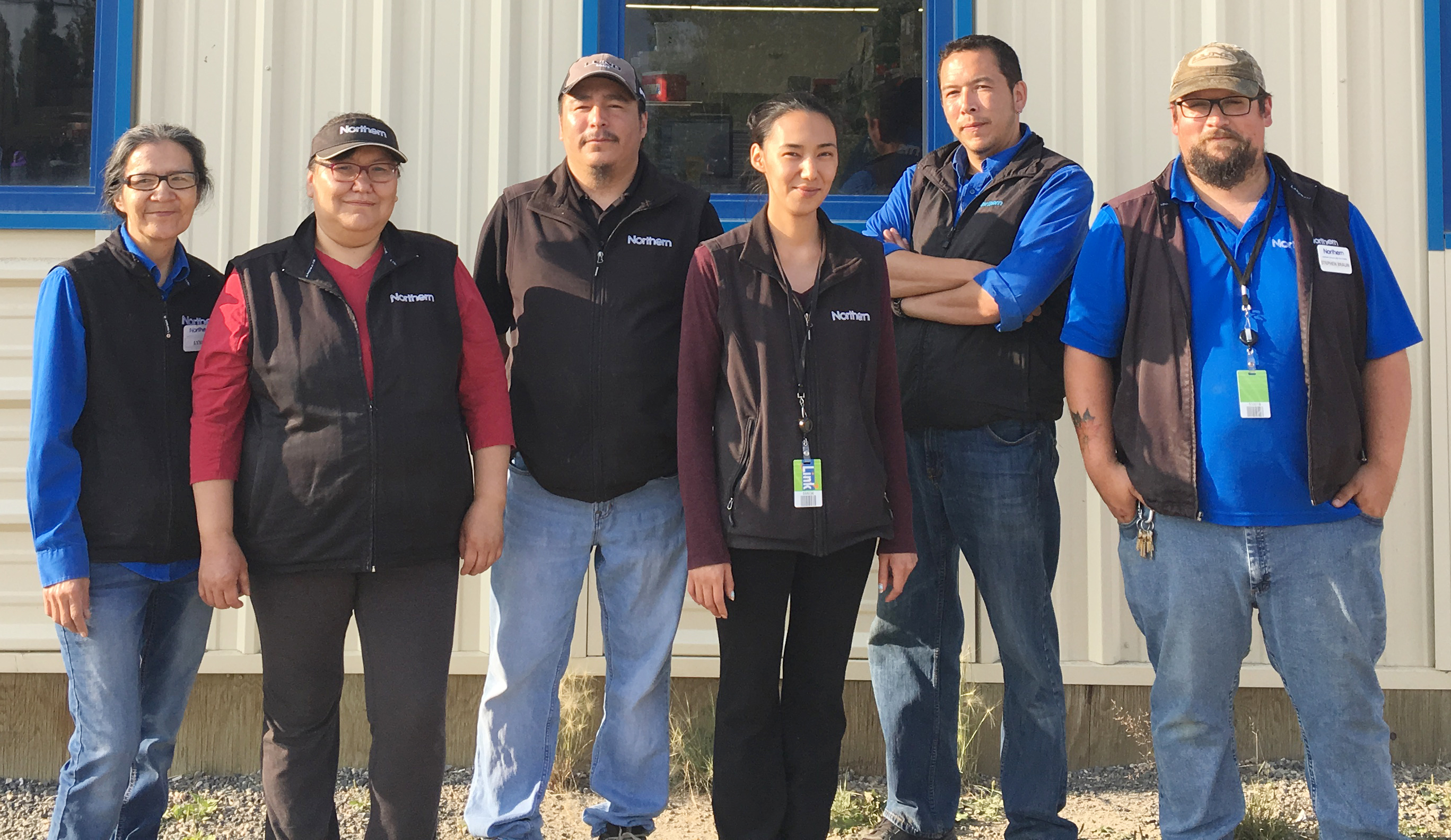 Pictured (left to right): Lynn Ann Harper, Retail Manager; Cecelia Albany, HMR Supervisor; James Harper, HMR Manager; Karissa Braun, Admin Manager; Nathan Harper, Grocery Manager; and Stephen Braun, Store Manager.
The North West Company is proud of the active role we play within communities. We strive to help make a positive, progressive difference within each community we serve – and our role in the community of Red Sucker Lake, MB is no exception.
Red Sucker Lake First Nation is located on the eastern edge of Manitoba, 700 km northeast of Winnipeg. This Manitoban community is an Oji-Cree First Nation, made up of multiple reserves which total approximately 1,067 residents (as per the 2014 census).
Did you know?
North West is proud of the impact we have on the community of Red Sucker Lake.
1. Community Support: Throughout 2018, Northern donated over $20,400 to support the community and local initiatives.
2. Capital Investment: Northern has made a $4,835,535 capital investment in the Red Sucker Lake store over a 10-year period.
3. Annual Economic Impact: Northern is making a positive economic impact in Red Sucker Lake, with $794,450 annual economic impact in the community. We employ community members and support local business by purchasing services close to home.*
The Northern store manager Stephen Braun and his team are large community supporters, actively contributing to the local population of Red Sucker Lake through various programs and other fundraising campaigns such as the Greener Tomorrow program and the Star Icon Campaign.
"At Northern we are proud to serve our community in any way we can," Braun said. "As many of us are parents ourselves, members of our team are dedicated to supporting local youth and contributing to the community of Red Sucker Lake."
*for 2018