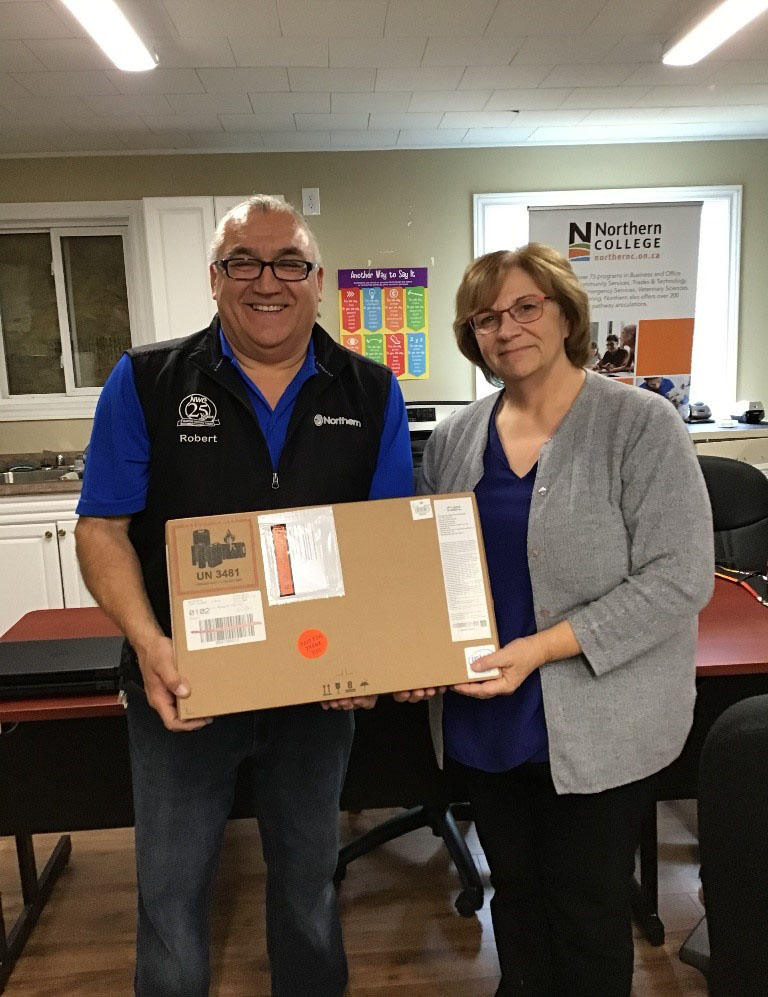 Pictured above is Store Manager Robert Harasemiw donating a TV and Laptop
When not one, but two community organizations in Fort Albany, ON were victims of theft over the last few months, the local Northern store stepped up to help with generous donations.
Store Manager Robert Harasemiv said he felt compelled to help after he heard about a break-in at Northern College, where teachers' laptops and personal items were stolen from the school. After some discussion with the local college director, Northern Albany donated a laptop to the school.
"Our store strives to be a caring and supportive corporate citizen within the community and we were happy to be able to give the College a helping hand when they needed it," says Harasemiv.
When yet another break-in happened in the community, this time at the local daycare, Harasemiv and his team stepped up yet again. Northern Albany donated a new television to help replace two TVs that were stolen from the daycare.
Harasemiv says community support is something he tries to instill in his employees. "Our team in Fort Albany tries to demonstrate community spirit and I encourage and recognize our team members who go the extra mile for our customers."