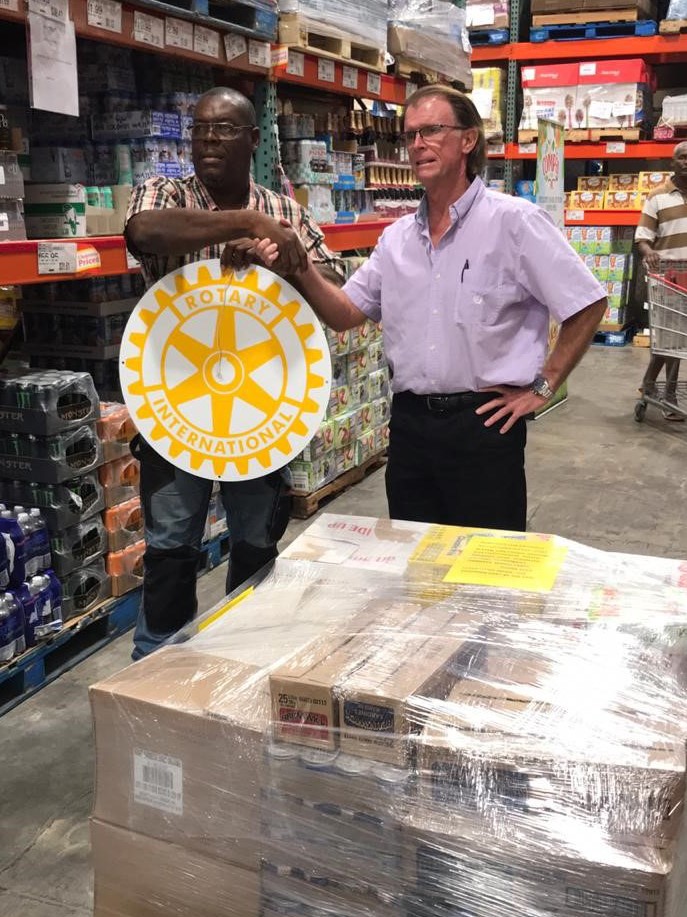 Pictured above Managing Director of Cost-U-Less St. Maarten Lawson Kilgallen (on right) with Rotary Club representative Eigobert Benjamin.
When the Bahamas was hit with one of the strongest hurricanes it had ever seen , the island suffered catastrophic devastation and loss of life. The Cost-U-Less store in St. Maarten stepped in to do what it could to help.
The St. Maarten Cost-U-Less made a donation to provide assistance to those who had lost their loved ones and homes in the Category 5 storm, which had maximum sustained winds of 185 mph.
"Team St. Maarten and our Cost-U-Less customers are proud to be able to assist the recovery and rebuilding process of those in need in the Bahamas. Throughout the islands we are all very much aware of how much we rely on one another in our time of need," says Managing Director Lawson Kilgallen.
"The need to re-establish our lives, care for loved ones, get our children back in school, and provide perhaps a new sense of normalcy, will better prepare ourselves for whatever the future may bring – all the while bringing us all must closer together."