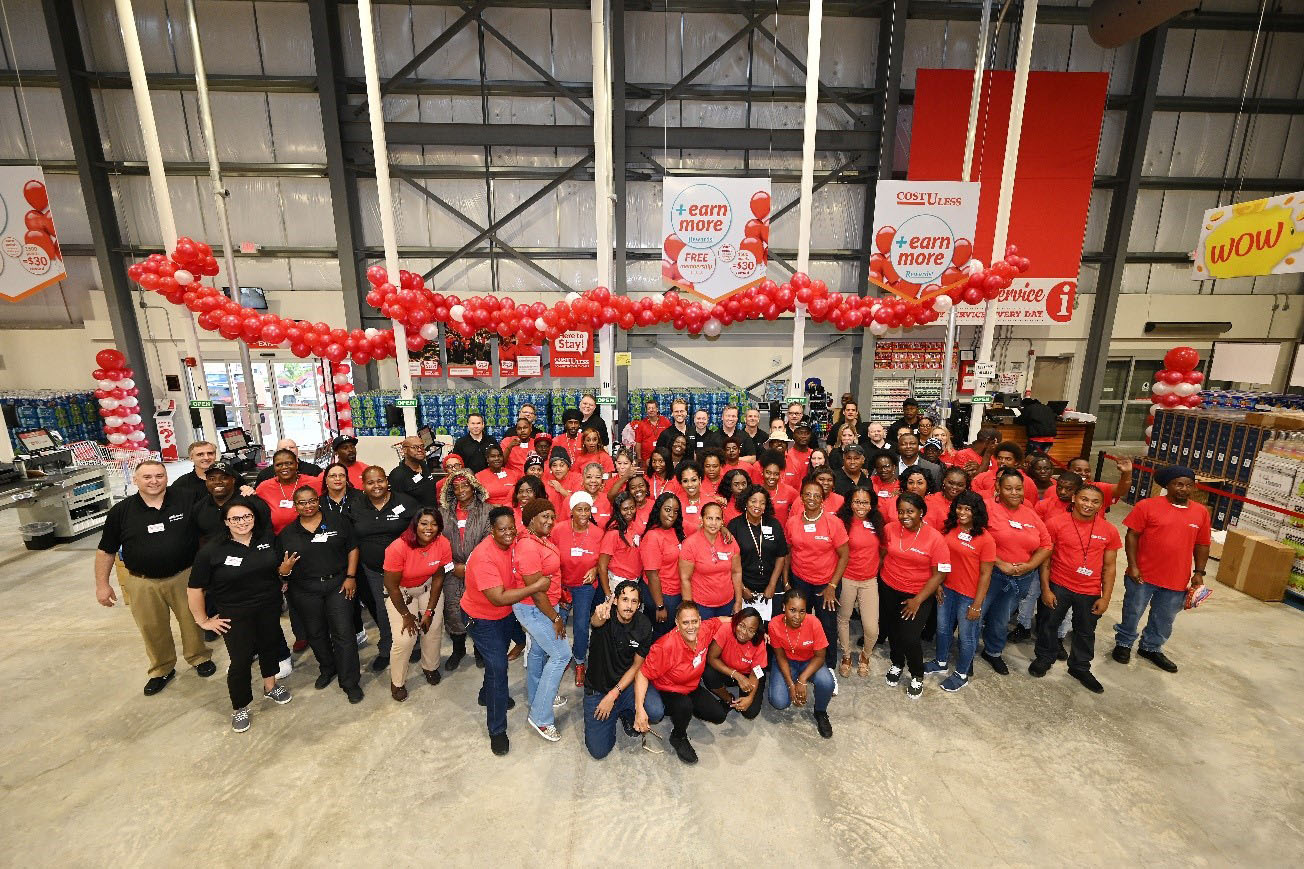 Pictured above are the Cost-U-Less employees celebrating the grand re-opening of the store.
The Cost-U-Less store in St. Thomas threw open the doors on November 1st with a grand re-opening celebration for its new and improved store, just over two years since it was tragically hit by a hurricane.
Cost-U-Less was committed to re-building the store after Hurricane Irma hit the U. S. Virgin Islands in September 2017.
"We are excited to introduce our multi-million dollar re-investment in St. Thomas, bringing our customers a new, expanded store. New technologies and innovations will make shopping at Cost-U-Less fun and exciting, while reducing our environmental impact on the island," says Dan McConnell, President, The North West Company International. "We would like to thank over 45 local tradespeople who were critical in the construction and completion of the new Category 5 hurricane resistant store."
Customers were invited to join the Cost-U-Less team for a ribbon cutting ceremony in the morning as well as customers were able to enjoy exclusive in store offers, musical entertainment and many giveaway prizes throughout the day. Customers were lined up to get a peek at the new store as early as 3 a.m.
The grand opening was a great success and Cost-U-Less St. Thomas is excited to be back in the community.