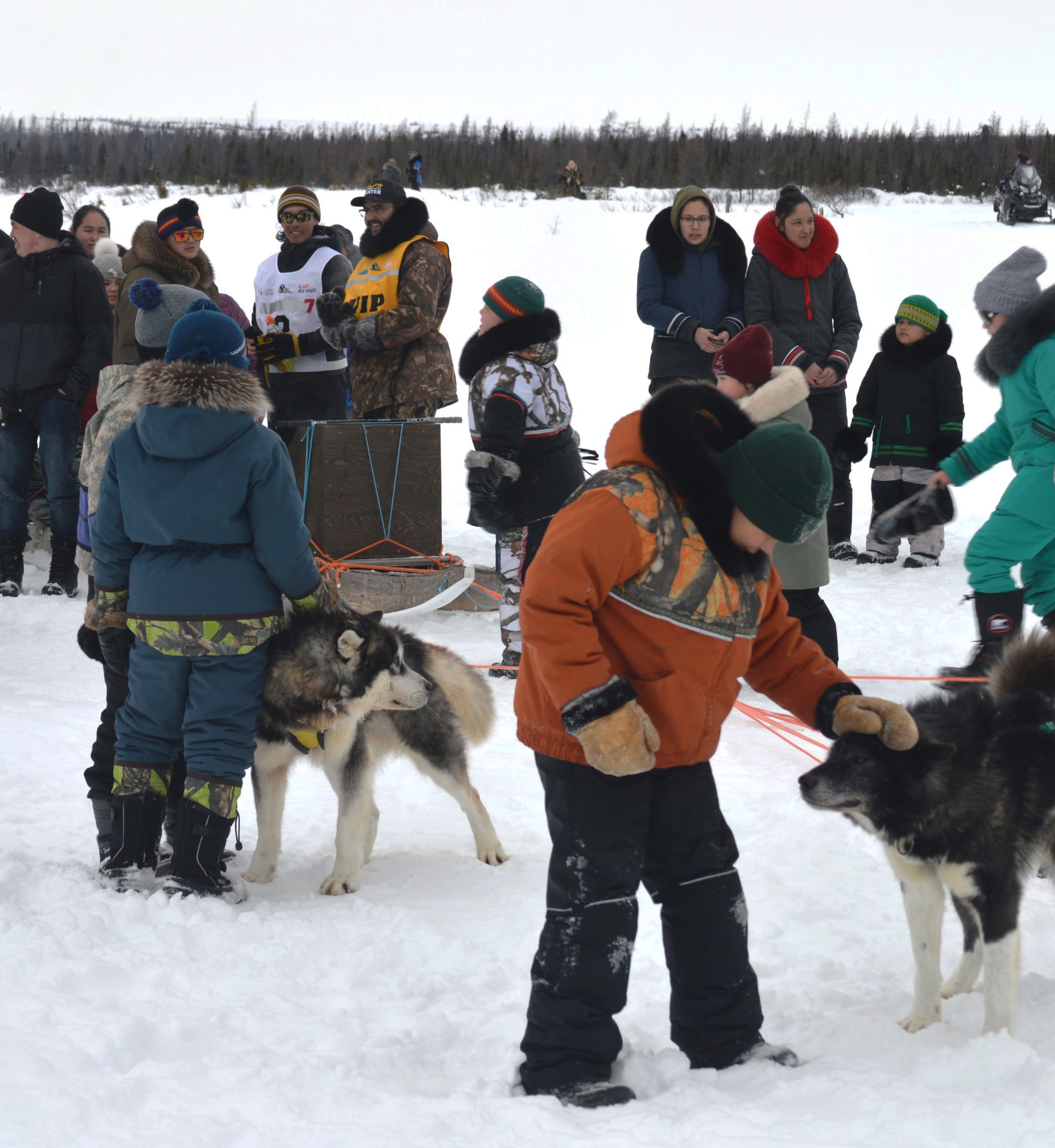 Ivakkak's dog teams are greeted by community members at the camp in Kuujjuaq.
The 19th edition of the highly anticipated Ivakkak race is set to become an event to be remembered, proving that this race is more than just a competition.
The Ivakkak race is not just a biennial long-distance dog sled race in Nunavik, Quebec. It has also been a revival effort of huskies in the region – and of a reliable transportation mode that ought not to be forgotten. In 2020, the 500-km route started in Kangirsuk and ended in Kangiqsualujjuaq, travelling along the picturesque Ungava Bay.
The course was challenging and the race was abruptly and tragically stopped on the first day due to the sudden death of 24-year-old participant Willia Qullialuk, who had received a heart transplant a few years before. With the blessing of Qullialuk's mother, the participants mutually decided to continue with the race in the beloved musher's honour and in return for the warm support from families and spectators.
In Kuujjuaq, one of the remote communities that teams passed by, more than 1,000 people gathered around Stewart Lake to cheer on the dog sled teams, shared Kate Carter, Northern Kuujjuaq Store Manager. Spectators clapped and cheered as the teams arrived one by one, and were especially loud when Kuujjuaq's own George Kaukai and Timuti Angantuk arrived.
"The Ivakkak race is very meaningful as it represents a real sense of closeness in the community. It also promotes the tradition of dog sledding of the Inuit people," Carter added. "It is important to support events like this because without the sponsorship of The North West Company and Northern stores or many others, the race would not survive with time like it has. It also allows us to strengthen our rapport with local customers. Thank yous go a long way in the community of Kuujjuaq."