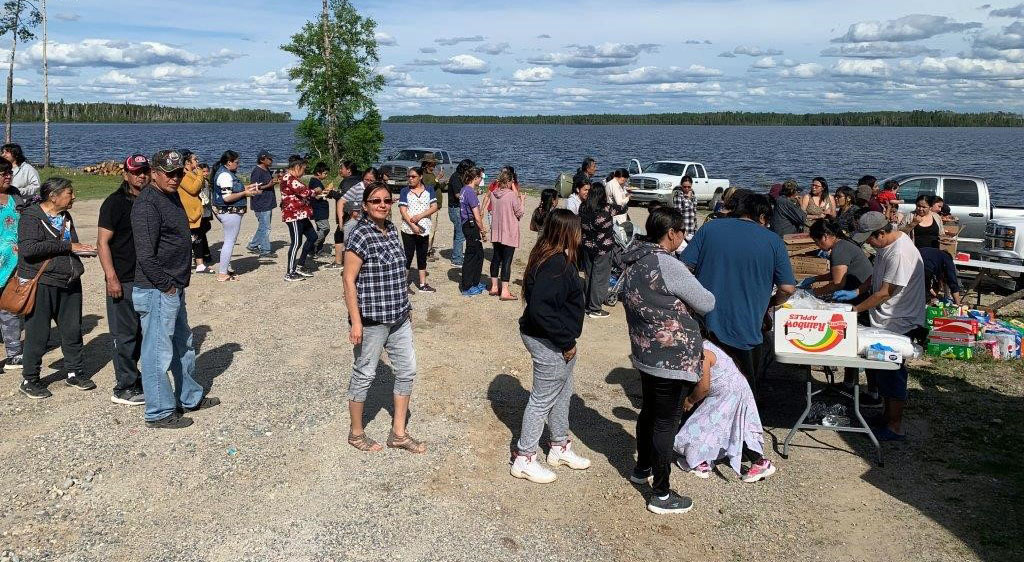 Lansdowne House residents gather to lift up spirits through cultural dancing and competitions.
A week full of festivities, dancing and competitions helped alleviate stress and brighten up the mood within the community of Lansdowne House, ON.
The annual Neskantaga Summer Festival in the Ontario community involved a variety of engaging and celebratory events including dance competitions, cooking contests and cultural events from August 17 to 24.
Attendees were encouraged to make the most out of their time at the festival by taking part in a dance marathon contest, which seeks out and recognizes the longest dancer, as well as a "bad hair" contest.
Residents were also treated to prizes, bingos and even a school graduation ceremony for students in the community whose graduations were postponed in June due to COVID-19.The festival was engaging for all age groups, and the competitions encouraged participation.
"The Neskantaga Summer Festival kept us dancing all week long," said Larry Blake, Lansdowne House Northern Store Manager.
Prior to the festival, the community had been on total lockdown due to the pandemic, causing stress in the community. Fortunately, festival restrictions loosened up, allowing for residents to celebrate and come together to lift community spirits, in a safe and physically distanced manner.