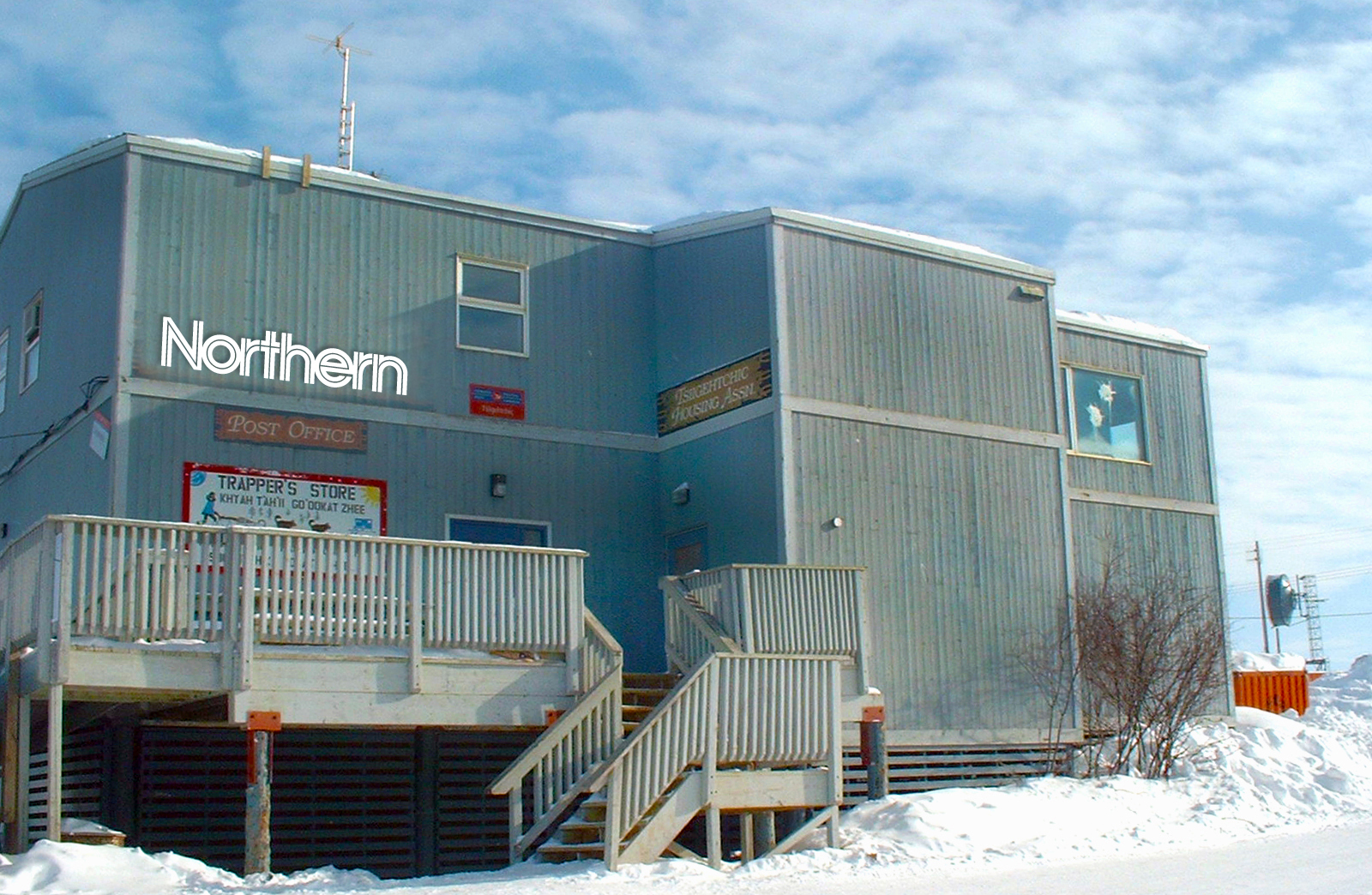 Pictured above: The Northern Store in Tsiigehtchic, NT.
Our Community Promise
The North West Company Inc. is proud of the active role we play within the communities we serve, striving to make a positive, progressive difference. Our contributions within the community of Tsiigehtchic, NT, are a testament to our commitment.
The Charter Community of Tsiigehtchic was incorporated in 1993 and given its present name, which means "at the mouth of the iron river." The community is located where the Mackenzie River and the Arctic Red River meet, in the Inuvik region of the Northwest Territories. It was formerly known as Arctic Red River and it is home of the Gwichya Gwich'in First Nation.
Tsiigehtchic has a population of 172 residents (per 2016 Census, Statistics Canada). The community is accessible by the Louis Cardinal ferry across the Mackenzie River in the summer, and by ice road in the winter.
Did you know?
North West is proud of the positive impact we have on the community.
1. Employment: We are one of the most prominent employers in Tsiigehtchic, with our Northern store employing 3 individuals. Our commitment to local talent is demonstrated through our workforce consisting of 67% Indigenous employees.*
2. Capital Investment: Northern has made a $543,759 capital investment in the Tsiigehtchic store over a 10-year period.*
3. Annual Economic Impact: Northern is making a positive impact in Tsiigehtchic, with $171,514 annual economic impact in the community.*
Our Northern Store Manager, Chris Wong and his team support the community in many ways.
Pictured above: Tsiigehtchic Northern store staff (left), and one of the 2020 Christmas bingo winners receiving her prize.
"My wife and I have had the privilege of working in several communities. We arrived in Tsiigehtchic in October 2020, and it has the biggest heart of any community we have served in," Wong shared. "We are glad to be part of the community and to be able to contribute to making a big difference by supporting the people and programs in our community."
*For the year ending 2019