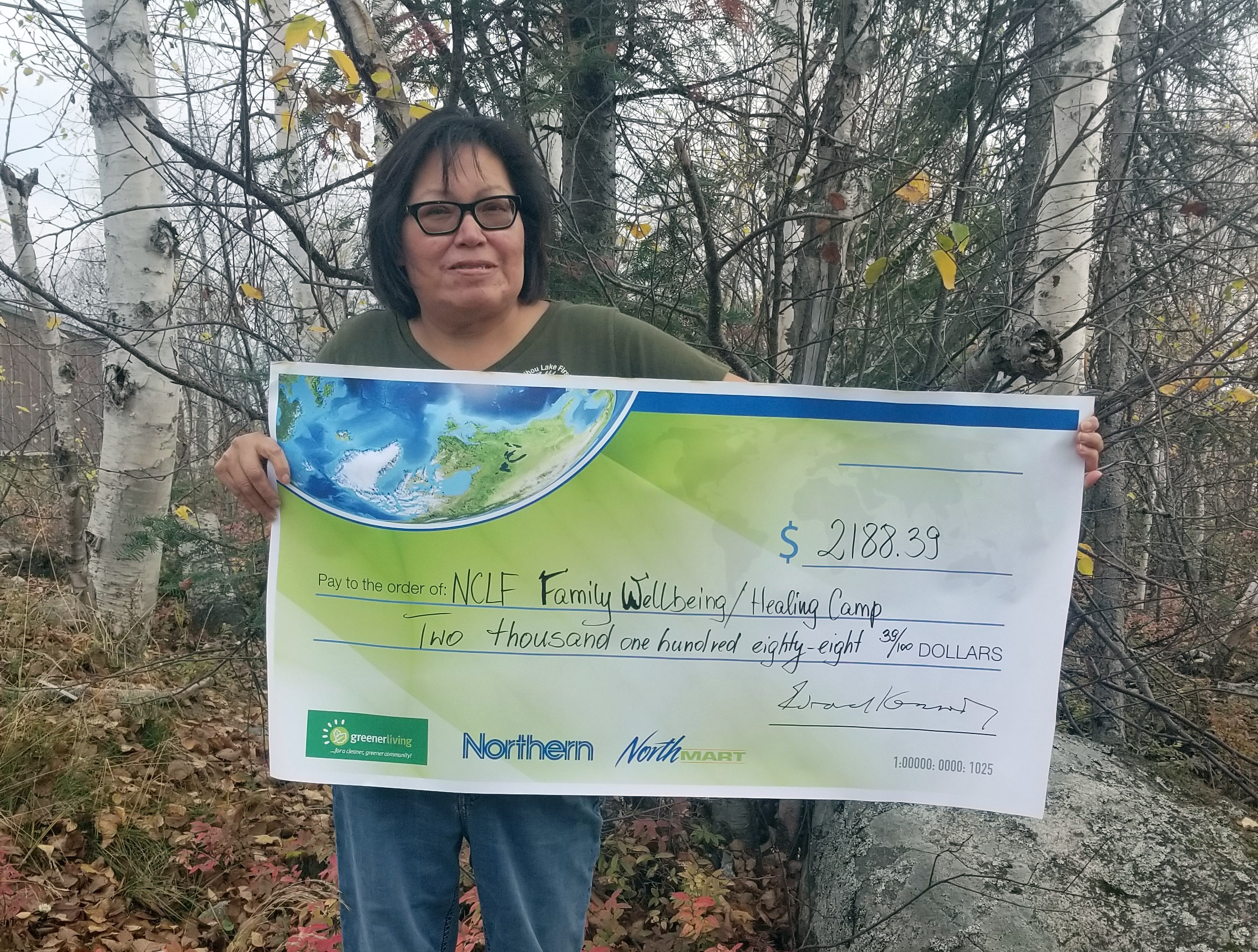 Pictured above: Naomi Chikane accepts Greener Tomorrow funds for the Healing Camp.
Families of Weagamow Lake First Nation, ON will have the opportunity to get away from their daily routines and take time for personal peace and reflection.
This year, the Greener Tomorrow grant for the community was earmarked for the North Caribou Lake First Nation Land-based Healing Camp. The camp was established in 2018 and is organized and run by Naomi Chikane from the Family Wellbeing program.
The Healing Camp runs from Monday to Friday during the warmer months, offering community members the chance to get out on the land for a short period of time to meditate and reflect in a quiet and healing environment. During the camp, counseling is available, and all attendees join in activities such as fishing, hunting, boating, canoeing and outdoor cooking. This year, two families had the opportunity to participate in this unique experience thanks to the grant.
The Greener Tomorrow program runs in communities that choose to participate. Year-round, the store collects and saves a small fee for the purchase of plastic bags. Once a year, the community's leadership donates the accumulated funds to a local program. All funds stay in the community in which they were raised.