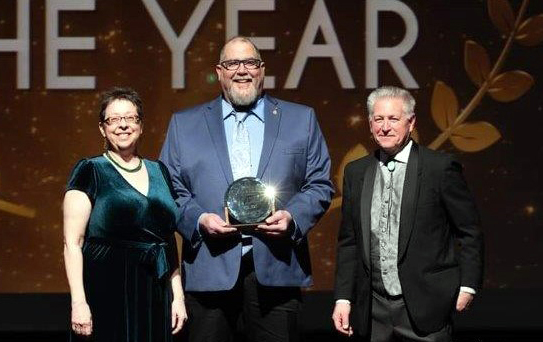 Pictured above, from left: Director of Visit Sitka, Laurie Booyse; Vince Winter, Alaska Commercial Company's Branch Manager Lakeside, Sitka; and Karl Potts, President of the Board of Directors, The Greater Sitka Chamber of Commerce.
The Alaska Commercial Company Lakeside (AC Lakeside) store in Sitka, AK was awarded the Business of the Year title for their exceptional community service, at the Greater Sitka Chamber of Commerce Gala held on April 9.
Director of Visit Sitka, Laurie Booyse, presented the award to Vince Winter, AC Lakeside Branch Manager. Booyse praised the store for its support of non-profit and social programs, and shared details about how the store exemplified its commitment to the community through various programs.
Throughout the pandemic, the AC Lakeside store ran the USDA Farmers to Families food box program, co-ordinated the Family Meals to Go program, worked with the Fortress of the Bears and Alaska Raptor Centre for the Zero Waste Initiative to assist with animal rehabilitation, and organized Valentine's Strawberry Dipping for the local schools. According to Booyse, these initiatives and programs have also made the store well recognized within the community.
"I was told not to leak any information about the business that has won the honours, but that will prove difficult because no matter what I have to say, if you live in Sitka, you will know who they are within my first few sentences," said Booyse. "This is a testament of their community commitment."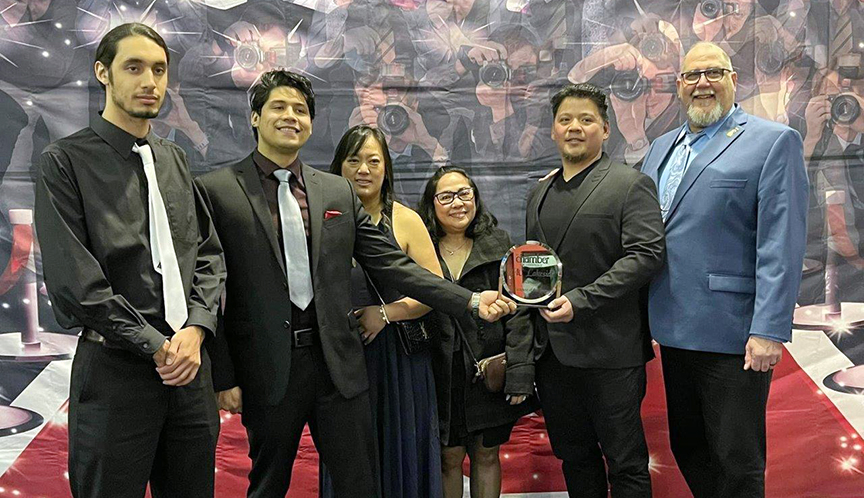 Pictured above: AC Lakeside store crew accept the Business of the Year award presented at the Chamber of Commerce gala.
Winter accepted the award on behalf of the AC Lakeside store. He mentioned that the pandemic pushed them to think outside the box and to come up with creative initiatives to help the community. Winter expressed his appreciation for the community that made it possible for the store to win the award and remarked that the achievement would not have been possible without his dedicated store crew.
"It's been my honour to be a part of this community. Sitka really is a gem! I am grateful to be part of such a dedicated team and wonderful customers alike," Winter said.
With more than 200 people in attendance, the annual Gala was organized by the Greater Sitka Chamber of Commerce. The event also celebrated new businesses and extraordinary individual contributions to the community.