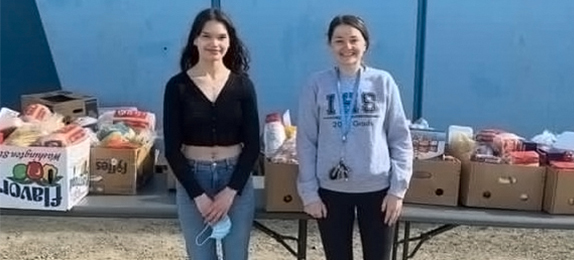 Pictured above: Elisapee Fortier, organizer of the food hamper campaign (left) with her high school teacher Lisa (right)
More than 400 students and their families benefitted from an impactful food hamper campaign organized by a high school student in Iqaluit, NU.
Elisapee Fortier, a student from Inuksuk High School in Iqaluit, made it her mission to end food scarcity among her fellow high school mates. As part of her social studies project, Fortier decided to address the prevailing problem of food insecurity in her community and educate her fellow schoolmates on how to eat a balanced diet by organizing a campaign to provide food hampers with essential nutritional grocery to all the students in the school.
Presenting the idea to Iqaluit mayor Kenny Bell, Fortier received support from his office to find corporate sponsors. She also presented her idea to the Iqaluit City Council and raised $10,000 from various town businesses. This idea quickly turned out to be an initiative of a bigger magnitude, even surprising Fortier.
NorthMart store manager Terry Lichty got to know about the campaign when he met Fortier through Mayor Bell. Hearing more about the campaign, Lichty was more than happy to extend NorthMart's support by donating $25,000 worth of food for the hampers. The store delivered 20 pallets of groceries to the school and provided the boxes for the hampers to be packed, and a cheque presentation was made on June 23 to symbolize the donation.
"I didn't realize how big and how important this would be. I am really happy with all of the support from NorthMart, and my teacher. I am also very glad that it is having such a positive impact on so many people," said Fortier.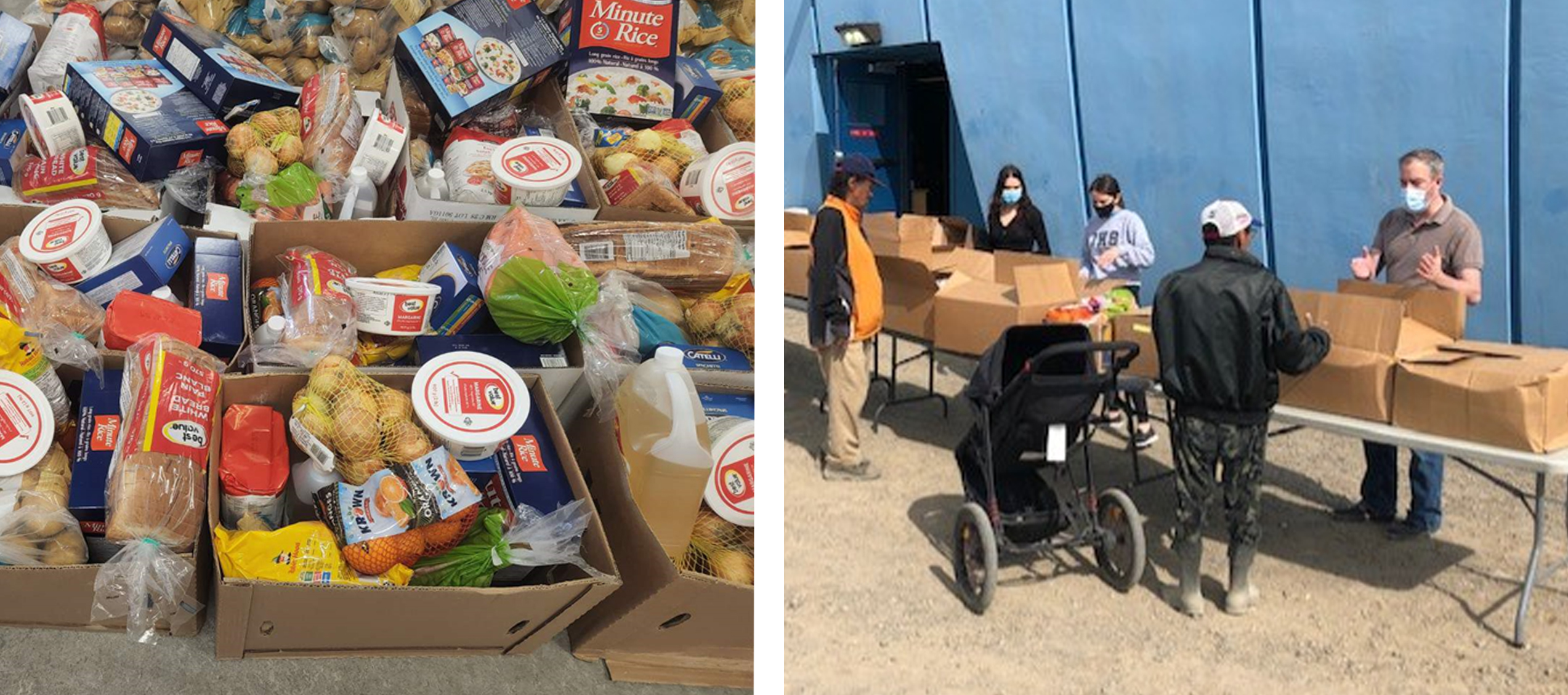 Pictured above: The packed hampers that were ready to be given away (left) and the Mayor of Iqaluit, Kenny Bell stepping in to offer an extra hand to help out with the hamper giveaway (right).
Fortier also managed to make arrangements for organizing and packing the food hampers. Around 50 students and teachers from the high school helped sort and pack the food hampers, delivering them on June 23.
The community shared their positive feedback through various posts on social media. The Mayor of Iqaluit also tweeted his appreciation for Fortier and NorthMart.
"I am thankful and appreciative to work for a company that would support a great community initiative and worthy cause, and that we as a group could help out a young person in the community with a project of this magnitude," said Lichty.