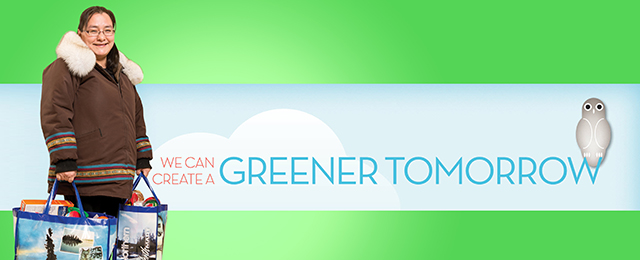 Northern and NorthMart stores throughout northern Canada celebrated another successful year of the Greener Tomorrow program on Earth Day, April 22, by presenting grants to participating communities.
Now in its seventh year, Northern/NorthMart's Greener Tomorrow program has made a significant impact reducing plastic bag use throughout the North. "Millions of plastic bags have been removed from community landfills," says Chris Santschi, Vice President, Sales and Operations, The North West Company.
Participating Northern and NorthMart stores provide two free reusable bags to all households in their communities, and collect a fee for the use of plastic bags. Unique to the industry, the bag fees are accumulated over the year, with 100 percent of the funds returned to the community to support environmental and social programs.
This year over $285,000 was collected and will be distributed as grants to the 41 participating communities to support activities such as community clean-ups, waste and recycling programs, as well as the maintenance of parks and community centres.
Since 2011, the Greener Tomorrow program has reinvested more than $2.2 million into northern communities.