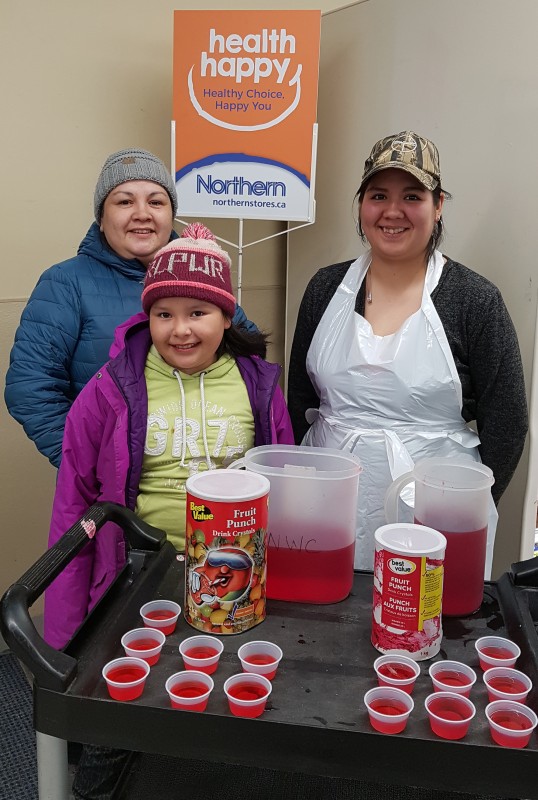 (Photo: Left to Right: Rosalie Blackned, Rhianna Diamond, and Shania Diamond, an employee of the Northern Store in Waskaganish, QC.)
Appreciation for the Health Happy program is growing among community members in Waskaganish, QC. Since the launch of the program, Northern and NorthMart stores across Canada have conducted taste tests to allow community members to sample and evaluate healthy food alternatives.
During a taste test in Waskaganish, where Best Value Juice Crystals were compared with the regular version of the product, participants expressed that they would strongly consider the reduced sugar alternative when shopping for a healthier substitute.
"We're trying to live healthier lifestyles. Healthier choices like this are what we need." says Rosalie Blackned, a community member of Waskaganish.
The Health Happy program was introduced within Northern and NorthMart stores last September. The program aims to increase the accessibility of products that contain reduced sugar, salt, fat, or caffeine content.