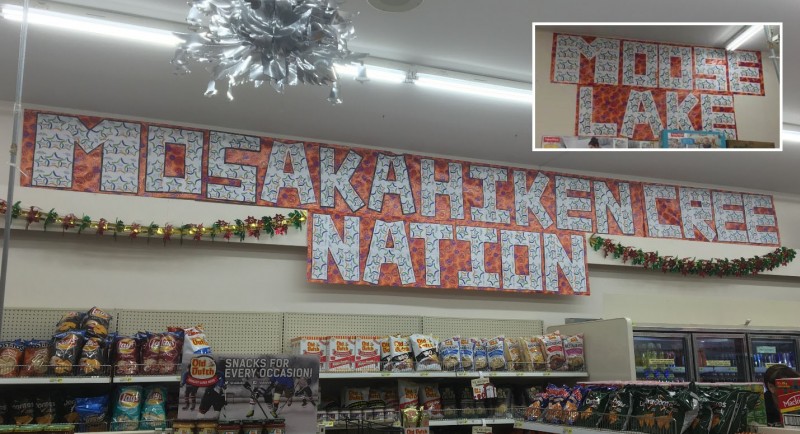 Pictured: Healthy Horizons Star Icon display in Moose Lake, ON
The Healthy Horizons star icon campaign is underway, and some of the Northern/Northmart stores are getting creative with their displays.
The Northern store in Moose Lake, ON had the idea of displaying their icons – paper stars that customers sign for the display when they make a donation – to form the letters of their community name, both in English and in Cree. The idea came from a series of collaborative discussions among the staff.
"All of our team were brainstorming ways we could display our stars on the wall, and the idea of writing out Moose Lake came up. All the staff thought it was a great idea to show the community we appreciated their donations," said Sheena Traverse, the Moose Lake store manager.
Community members are enjoying the creative display, which is drawing attention to this important fundraising campaign for the Healthy Horizons Foundation.
"Customers have been constantly commenting on how much they like our designs," said Traverse.
All funds raised from this campaign will support healthy living programs and initiatives for youth in remote communities The North West Company serves.