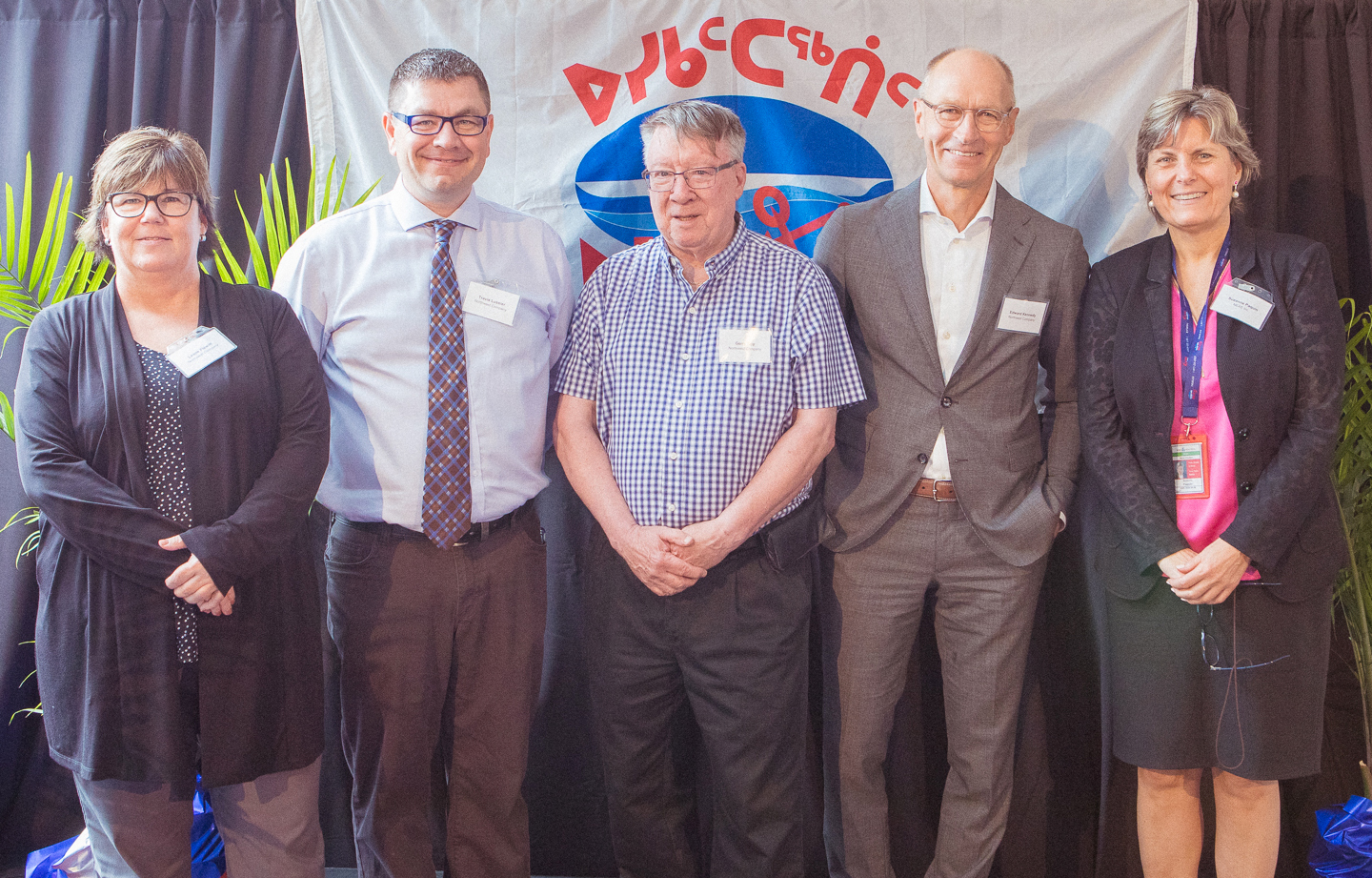 Pictured (left to right): Leanne Flewitt, Vice President of Supply Chain, The North West Company (NWC); Travis Lussier, Director of Logistics, NWC; Gerry Roy, NWC Retiree; Edward Kennedy, President & CEO, NWC; and Suzanne Paquin, President & CEO, NEAS.
Two new vessels have been added to NEAS Group Inc.'s fleet for the 2019 arctic lift season, which will help The North West Company improve accessibility to food and other items for our northern customers.
As a shareholder of the NEAS Group Inc., The North West Company was thrilled to attend the inauguration of the new vessels, MV Aujaq and MV Sinaa. The inauguration was celebrated in three languages: Inuktitut, French and English.
The two Canadian-flag vessels were both built in 1994 and are proudly Inuit-owned. In Inuktitut, Aujaq means "Summer" and Sinaa means "Ice flow edge."
With a capacity of 720 twenty-foot equivalent units (TEUs) each, the addition of these vessels will greatly enhance Sealift's cargo capacity, bringing their overall customer experience to a new level.
The North West Company has invested heavily in sealift to help lower prices for consumers, bringing up large supplies of food and general merchandise. Operations such as the Sealift Express program give shoppers from 30 locations across Nunavut and Northern Quebec the opportunity to order non-perishable and general merchandise items at a great discount. Sealift Express is a seasonal web-based ordering program created by the collaboration of North West and NEAS.