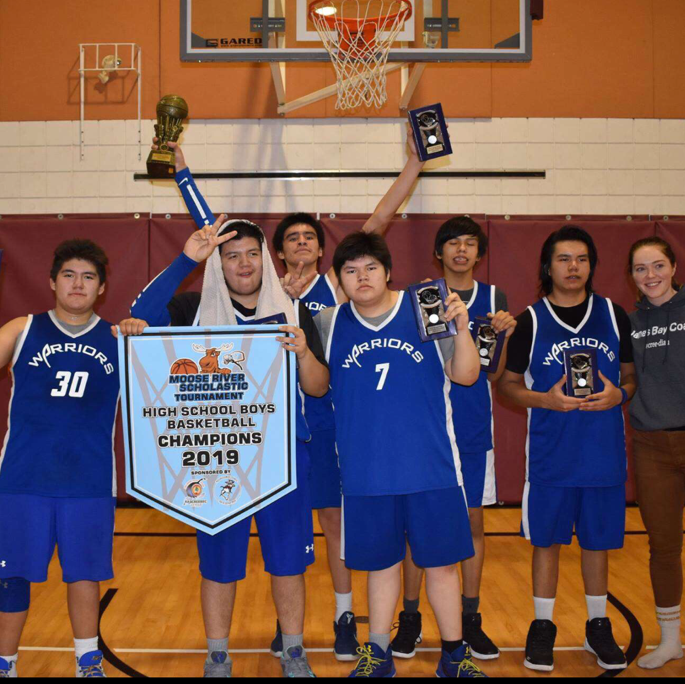 Pictured above is the Kashechewan Youth Basketball Team
The Kashechewan, ON Northern store helped make it possible for the young basketball players in the community to attend tournaments and stay nourished at practices, with the donation of a $300 gift card to buy snacks and drinks.
The Kashechewan Youth Basketball Program started approximately three years ago. The youth meet after school in the high school gym to play and train together for a few hours.
This year, the students are even more engaged, committed, and passionate about the sport.
"I wanted to reach out and thank you for your support to help make attending this tournament a possibility for us! Thank you sincerely, "said Courtney VandeBovenkamp, who coaches the team, "We were able to purchase healthy snacks, water, and Gatorade for our practices and at the tournament. Thank you!"