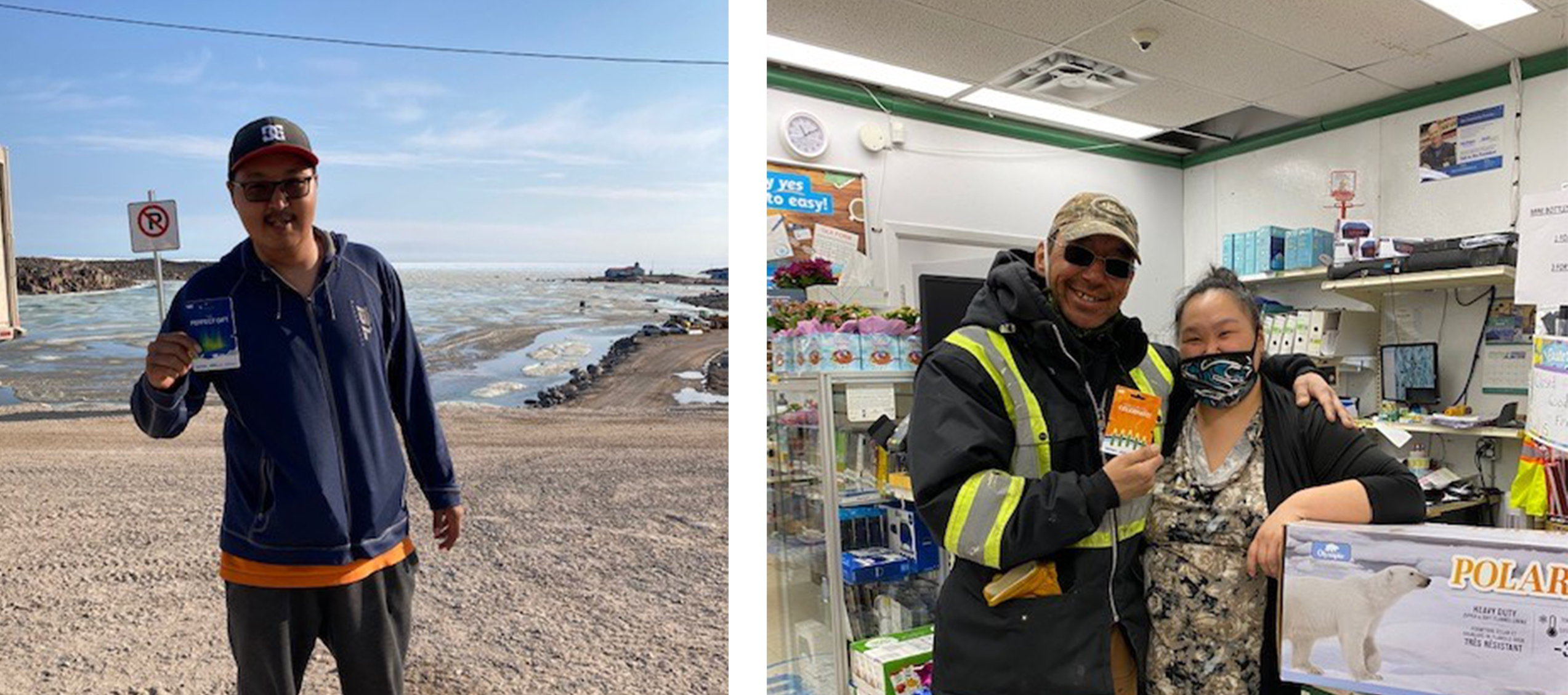 Pictured above: Weekly winners of the Ice Watch challenge, Derek Itkilik from Taloyoak, NU (left) with his gift card and Bertina Tooktoo, Northern Store Manager presents the gift card to Alec Niviaxie from Umiujaq, QC.
Residents from Inuit communities are being empowered with ice safety and goose migration knowledge as part of the 2022 SIKU Ice Watch and Goose Watch challenge.
People across Inuit Nunangat communities were encouraged to participate in the 2022 Ice Watch challenge from March 17 to June 30. Participants had to record their ice observations through the SIKU app to document environmental changes on sea ice and share ice safety information, including photos or videos using Inuktitut sea ice terminology in their posts. A winner was announced every week of the challenge.
The coastal Cree communities from James Bay joined the Inuit Nunangat communities for the Goose Watch challenge, where participants have been also sharing their knowledge about the timing of goose migration, nesting, hatching, population and even reporting sick birds with Avian Flu. This challenge began April 1 and will end July 31, with one winner per community during this timeframe.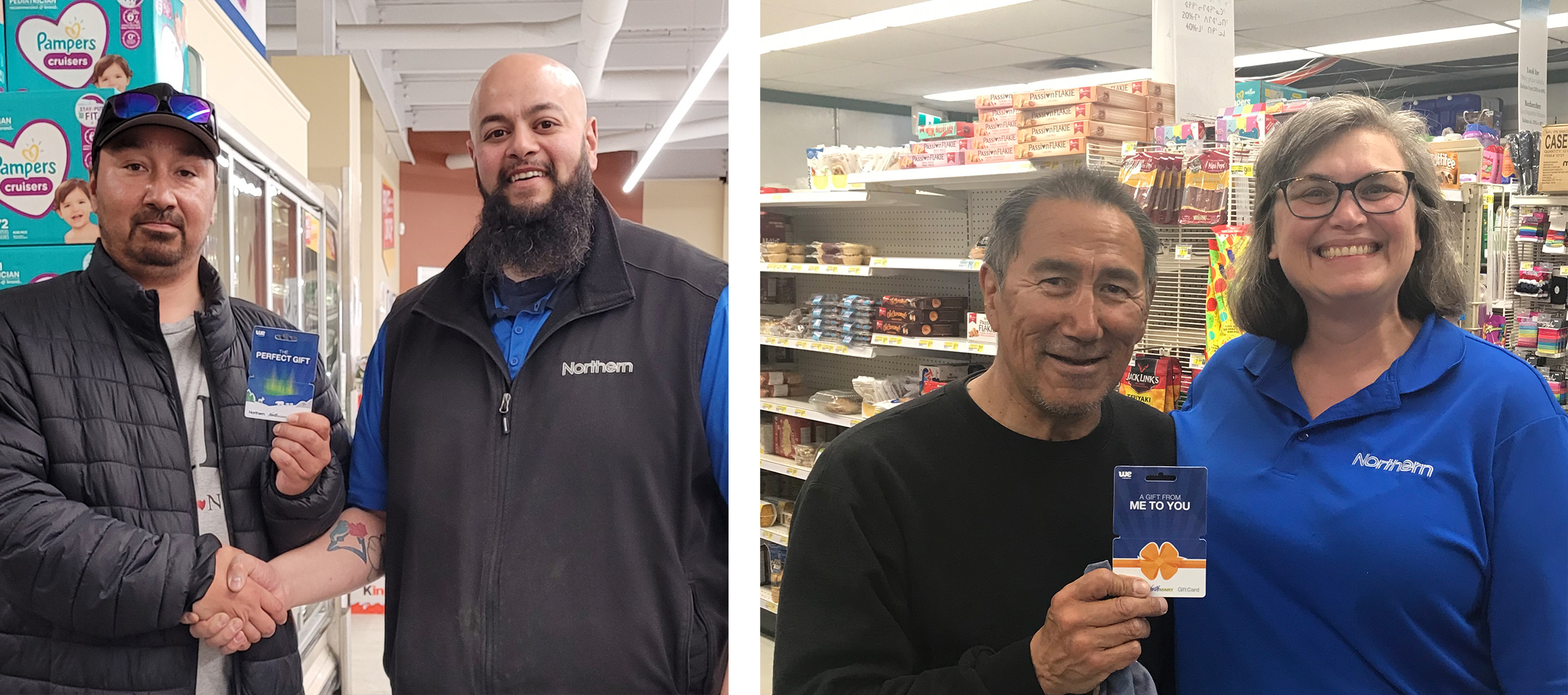 Pictured above: Winners of the Goose Watch challenge are presented with their prizes. Roger Tooktoo and Mike De Silva, Northern Store Assistant Store Manager from Kuujjuaraapik, QC (left) and Jeremiah Kumarluk and Liza Perreault, Northern Store Assistant Store Manager from Umiujaq, QC (right).
The winners for both challenges have been announced through the SIKU Facebook page along with the winning post, with each of them winning a $100 Northern/NorthMart gift card. The grand prize winners for the Ice Watch challenge will be revealed later in July, and the grand prize winners for the Goose Watch challenge will be announced in August.
"Be aware of your surroundings 100% of the time and always watch for big cracks. Be safe out there!" wrote Derek Itkilik, a weekly winner of the Ice Watch challenge from Taloyoak.
SIKU, which means sea ice in Inuktitut, is an Inuit social media platform which is used to spread awareness and record information about the wildlife harvest, ice safety, Indigenous language preservation, and weather conditions in the North. SIKU is run by a group of experts from the Artic Eider Society and the published posts are evaluated by the review panel to choose the various winners of the challenges.